Established in 1980, KOWIN continuously dedicates to the research & development and marketing of various types of plastic recycling machinery for a long period—providing high efficiency recycling machinery and helping customers recycle plastic waste and reproduce into final products—a professional plastic waste recycling and reproducing machinery turn-key plant manufacturer.
In here, we are going to introduce KOWIN's plastic shredder machine below: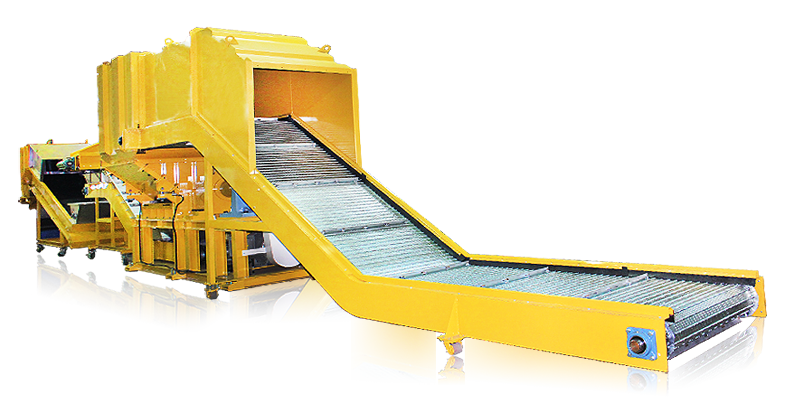 Exclusively World-wide invention patented.
Low Horse Power. Low Noise. German Quality.
Patented design special type blade.
Meet the international industrial safety requirements.
Advantages
This plastic shredder machine has been released through years of research and development. Low horsepower, low speed, it can save 50% power at least. Low noise. Special blade design, whose shredder blade life is three times longer than the general shredder in the market.
Electricity cost: save more than USD 7,200 / year.
Blade cost: save more than USD 11,000 / year.
KOWIN shredder has made multi-country patent, counterfeits will be prosecuted.
Welcome to KOWIN for test run. International OEM required is welcome too.
Technology & Feature
PET bottle breaking: Able to do shredding & label removing. To reduce the big space requirement due to batch process by large trommel, and reduce more than 50 % powder produced.
Pallet breaking: Directly shredding & crushing. Reduce the cost of crushing process.
Large drum breaking: Directly shredding & crushing. Reduce the cost of crushing process.
Wood breaking: Blade life is 3 times longer than general shredder.
Tire breaking: Blade life is 3 times longer than a general shredder.
Various kind of electronic products breaking: With slowly speed crushing, it reduces blade wear and unnecessary powders. Because there are too many small metals attached with electronic products; with blades of precision alignment and angle arrangement, it reduces the problem on metal damaging the blades.
When these components which are crushed and recycled by plastic shredders are reduced to manageable sizes, these materials can be reused in other manufacturing processes. This becomes part of the progressive reclamation process with recycling.
Today, almost all plastic scraps, products or components can be turned into another form of valuable commodity using plastic shredders. If you are interested and need further details about plastic shredder machine, welcome to visit KOWIN's website and feel free to send inquiries to us.